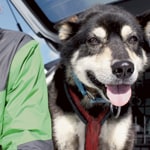 The perfect car for pet owners is essential. And to make the right selection, there are a few items our team at Diamond Jim's wants you to consider when searching for an automobile in Greenfield, WI that meets your requirements.
For starters, size matters. Look for a car with enough room in the back seat or trunk to comfortably fit your pup's carrier. The larger the vehicle you choose, the more space your pup will have to move around and recline during long trips. Additionally, opt for an SUV or minivan with plenty of air vents, as this helps keep them cool on hot days.
Remember to check the safety features when selecting a car suitable for your furry companion. Look for models with rear-view cameras and heated seats to keep an eye on your pup while driving or during cold winter days respectively. Additionally, side airbags are incredibly important as they can provide vital protection if you are in a collision.
Finally, think about convenience. Choose a car with easy access for loading and unloading your pup, and ensure it has plenty of storage space for all its supplies.