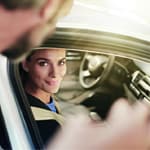 Buying a used car in West Allis, WI can be a great way to save money while still getting the vehicle you want. But it can also be tricky, after all, when you buy used, you don't know exactly what you're getting, and there's always the chance that something could go wrong. To make sure your used car purchase goes as smoothly as possible, here are some tips on shopping for a pre-owned vehicle.
Research the Model You Want
Before you even start looking at cars, take the time to research the models that best suit your needs and budget. Look into the safety ratings, technology features, gas mileage, and other important factors. That way, when you start shopping, you'll have an idea of what kind of car you're looking for and what price range is realistic.
Get the Vehicle Inspected
Once you've done all your research and found the perfect used car, it's important to get it inspected by an independent mechanic before signing any paperwork. A mechanic will be able to tell you if there are any major problems with the vehicle that could cause costly repairs down the line. If they find anything wrong with the car, make sure to negotiate with the seller until both parties agree on how much of those costs they will cover before buying it.
Buying a used vehicle can save you money while still allowing you access to all of the features and amenities of owning a new one. With careful research and negotiation skills, finding your ideal pre-owned car can become a reality without breaking your bank account in the process.