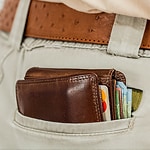 Fuel economy is a hot topic today and also a concern of most drivers today. We all like to save money at the pump. Here are some fuel economy tips to help you save money and put the cash back into your pockets.
If you're stopping for more than a couple minutes, shut off your vehicle.
Use the AC on hot days rather than having your windows down.
Drive within the speed limit. Driving slower can save gas.
Accelerate gradually and slow down gradually. Sudden stops and starts use more fuel.
Keep your vehicle in good condition.
Carpool with others if you're going to the same place.
Do not overload your vehicle with more than it can handle.
Make sure your tires are properly inflated and the correct size for your vehicle.
Do not put your vehicle in neutral when coasting.
Use the highest quality fuel you can.